If you're looking for high-quality uniforms and gear for your team, we have the perfect solution for you! We serve over 100 swim teams throughout the Southeast, ensuring that summer league, high school, and year-round teams look great throughout the season.
Custom Team Website
With our team outfitting, you'll receive a user-friendly team website that serves as a one-stop-shop for all your uniform and gear needs. Our website is designed to make ordering, sizing, and payments as easy as possible. You can log in to the website to place orders, make payments, and view your order status. Our website also allows for easy communication between you and our outfitters, so we can ensure that we meet all your needs.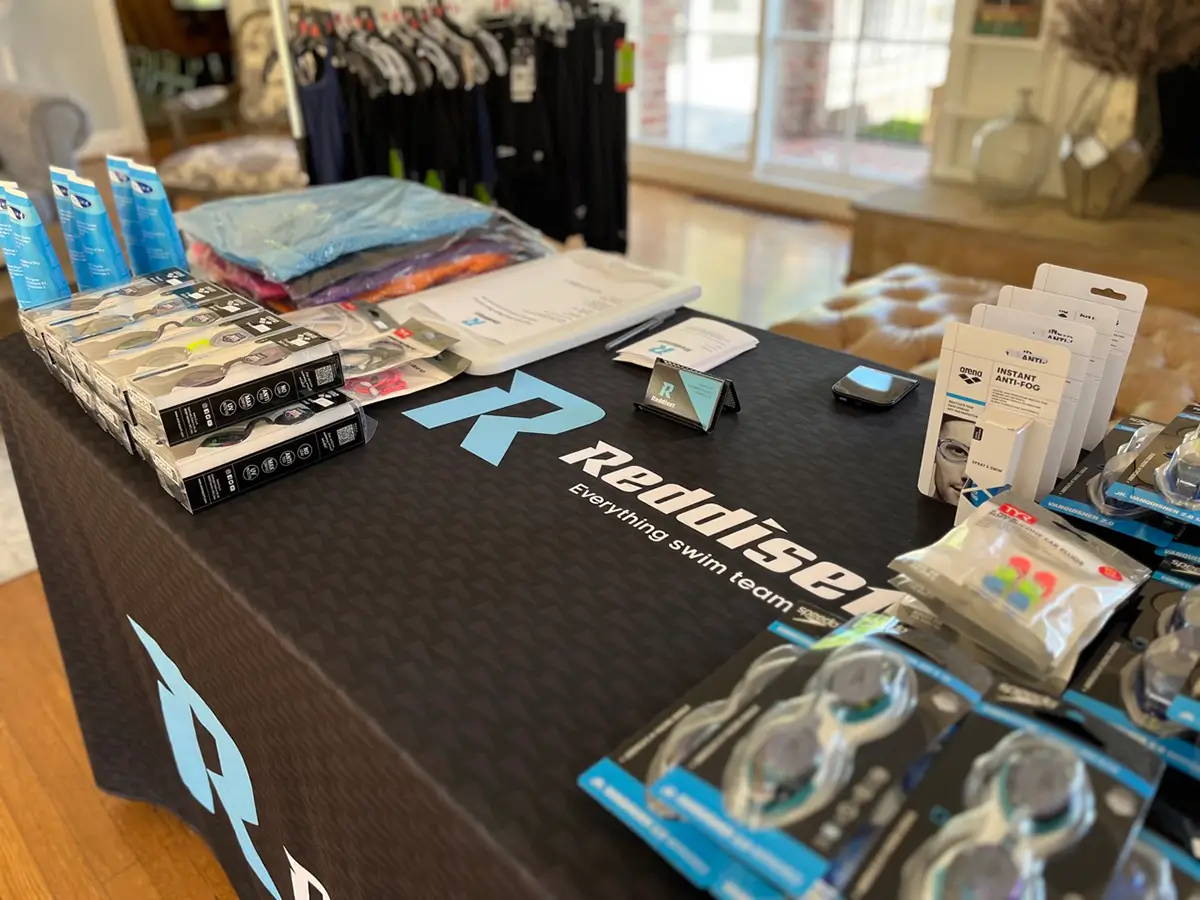 On-Site Fitting
Our on-site fitting with a mobile swim shop is another great feature of our team outfitting service. We come to your location to take measurements and ensure that every team member has the right size and fit. Our mobile swim shops allow team members to try on different styles and sizes of uniforms and gear, ensuring that everyone is comfortable and confident in their swimsuits and gear.
Comprehensive Customer Service
Customer service is our top priority, and we handle all aspects of the ordering process for you. We take care of all ordering, delivery, payments, returns, exchanges, and sizing questions, so you can focus on your swim team. If you have any issues or concerns, our customer service team is available to assist you with any questions or problems that may arise. Our goal is to make the entire process as seamless and stress-free as possible for you and your swim team.
Make Swim Team Fun Again
One of the biggest advantages of using our team outfitting service is the convenience it provides. We handle all aspects of the uniform and gear ordering process, so you don't have to worry about anything. This allows you to focus on your sport and your team, rather than spending time and energy dealing with uniform and gear issues.
Reach Out Today!
If you're part of a swim team looking for high-quality uniforms and gear, our team outfitting service is the perfect solution for you. With our user-friendly team website, on-site fitting with a mobile swim shop, and first-class customer service, we make sure you and your team look and feel your best throughout the season. Contact us today to learn more about our services!